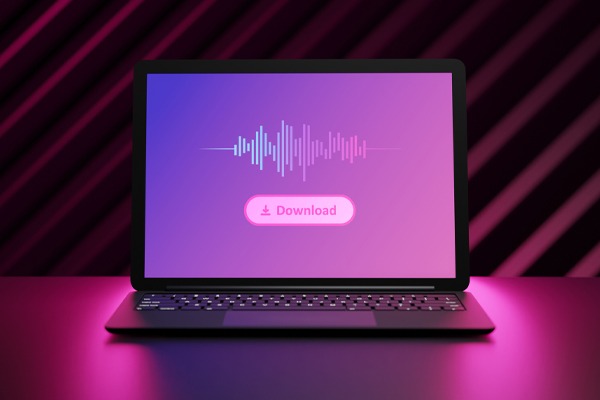 System integration and installation is a complex process from start to finish. But there's a wealth of system tools out there to help you with your next installation. Anna Hayes took a look at some of the software designed to simplify your projects.
In any job or organisation an efficient process is key to success. If you have a good plan or schedule and follow it properly, you should be pretty well set up as the work progresses.
The scenario is no different for a systems integrator and, in fact, is possibly more vital because there are so many boxes to tick before you can sign off on a job well done. Where once this process involved reams of paperwork and admin work from the integrator, technology has helped to streamline these processes.
There is a system tool now for almost every aspect of a job – from project management to system design, right down to sending the invoice at the end or, in intervals, if that's your practice.
So what's the go with system tools? How can they help you in your business? And what's available out there?
A design for life
While there are plenty of steps pre and post any installation job, the main component of such a project is the actual design and installation, and on that side of things, there is any number of options for designing the technical aspects of the project.
D-Tools was among the first providers of this type of software and it has consistently updated and evolved its offering over the years into the very extensive System Integrator (SI) software.
D-Tools chief marketing officer Tim Bigoness says that SI is a true end-to-end business management tool.
"D-Tools provides unique value to low-voltage system integration companies and their sales, engineering, and field service management teams as its SI software is the only solution that helps streamline project workflows and drives all project documentation (including proposals and system designs) through an integrated product library."
It is a data-driven process, with product information (including dealing-specific pricing) configured into the system to be used for subsequent documentation. Tim says that it improves business processes by completely managing projects from the initial client contact through ongoing service.
"SI's sales management capabilities allow integrators to quickly generate accurate, professional proposals that include install time and labour costs, helping to win more business and keep margins healthy."
And the rest stems on from there, Tim says.
"From there, engineering teams can completely document system designs via integrated Visio and/or AutoCAD, eliminating scope creep and re-work, while providing clear communication with teams and clients. Robust and mobile installation and field service management features allow projects to be delivered on-time and on-budget, and service contracts allow users to grow their recurring revenue base."
Tim adds that in regards to back-office management their system is solid and reliable:
"For back-office management, users can avoid the risk of human error and the inefficiency of duplicate entry through integrations with QuickBooks and other accounting solutions. All product and labour information stays consistent through each phase of the job, ensuring that teams are all working with consistent and accurate information."
He adds that they are always looking for ways to improve the software and already release new versions several times per year based on customer feedback and feature requests.
"We are currently working on item tracking and scheduling improvements, new reporting capabilities that expand our Business Intelligence functionality, and expanding integrations with other third-party software solutions to extend our value to system integrators and help them ultimately improve their business."
Head in the Cloud
As a service that works completely on the cloud, XTEN-AV can be used anywhere, at any time without network infrastructure and provide tools to achieve high levels of productivity and efficiency.
XTEN-AV co-founder Vibhav Singh says that as the world's first AI-powered AV design software, XTEN-AV is a one-stop shop for all design and quoting needs.
The four –in-one software incorporates: X-DRAW, Proposal, CRM and an AI-based Automation tool that generates different types of documents automatically.
"All of this is combined into a single platform on the cloud. Usually users have to subscribe to four different software programs to get these features. By bringing all of these under one umbrella, XTEN-AV not only reduces costs but also centralises the organisations workflows resulting in higher efficiency and productivity for all parties involved."
The patent-pending technology guides the user through the design process, suggesting products and brands according to their specifications or lets them add their own bill of materials (BOM). It then creates seven different types of editable drawings and documents.
"XTEN-AV also takes care of the auxiliary components of AV designing such as automated reports, seamless database integration from your Salesforce, QuickBooks accounts, etc. Above all, your subscription gives you an extensive database of the latest products and technologies, cumulating to a library of 550,000 plus products from over 2,700 brands."
Vibhav says that more and more manufacturers, dealers and integrators are moving towards Software-as-a-Service (SAAS) and cloud-based solutions and he feels that XTEN-AV has a big role to play in helping the industry to move towards adopting advanced software technologies, as pioneers of the same in the industry.
"Going forward, you will see more advanced technologies such as virtual reality, augmented reality, and mixed reality being adopted in a platform like ours, and by other manufacturers as well."
In the more immediate future, XTEN-AV is always updating and upgrading, based on the requests of users. The company recently launched Proposal 2.0, a fully upgraded proposal-generation tool, as well as a US-centric dealer pricing feature, and an AI-based search feature called Search Sense.
"Very soon we are adding a lot of automation to our tool X-DRAW especially for automatic cable labelling. Being a cloud-based platform, we constantly update our existing features every month."
In a black box
Where some installations were once at the mercy of multiple black boxes in analogue setups, the team over at Amber Technology sings the praises of one single black box that makes audio digital signal processing (DSP) a breeze by comparison.
Amber general manager for integrated solutions Richard Neale and team leader for technical sales and support Nathan Barrios both stress the versatility of the Xilica DSP system which offers the functionality of big name DSPs but at a more accessible price.
Richard, who comes from an I.T. background says that having worked with black boxes with all of the controls on the front dials he found it hard to get to grips with these button-less boxes until he realised the flexibility they offered.
"The audio DSP is basically a blank canvas of audio; you have a bunch of inputs and outputs and can do anything with the inputs and send them to the outputs. Xilica is especially useful for small to medium sized systems where you want to take all the power and flexibility of DSP and apply it into even the smallest audio application."
Essentially, the Xilica solution is a very compact black box, an audio computer in essence, that runs the control and design of any audio DSP system through desktop software. It is user-friendly and gives integrators the capability to remotely monitor or adapt a system.
Nathan says: "In the past, if you had physical hardware, you could only support that by standing in front of it and turning the knobs, plugging and unplugging, and checking cables. In the software world as a remote support, I can give a remote desktop session to a customer who's on site, log into their software, look at the hardware remotely to see what it's doing, and help support them in getting something fixed or up and running very quickly."
Richard agrees, pointing out that the various functions being performed by the Xilica box used to be performed by separate singular boxes.
"All of those capabilities now exist as a software function in the Xilica box. Whereas, in the past, we might have done that with physical boxes and lots of cables hooking it all together."
Nathan adds that there are a number of interesting features in the software for an integrator, chief among them being to offer a network view.
"Basically that gives us an overview of all the hardware that's available in the system that lives within the box's ecosystem. We can see and manage everything at a glance with the software."
The software also allows the user to do things like system commissioning, pre-sales, and use an engineering tool for design, as well as adding cabling schedules and producing documentation and purchase orders for products that live outside the Xilica world.
"This is a very powerful piece of software for a project as a whole, not just dealing with one piece of hardware that it's focused on."
Nathan adds that the system also benefits in terms of scalability, pointing out that with software it is far more flexible if an input or output needs to be changed. It's also more efficient from a cost and time point of view as you don't physically need extra boxes or wiring, etc.
"End users tend to misunderstand the process. They don't understand what they want to achieve, how to do it, or the costs involved. Having the ability to be dynamic in how you roll out a solution, as a customer comes up with new ideas and new requirements, is really where DSP shines in that it's already in the box, you just have to drag and drop."
As for upgrades and updates, Richard says that the box is literally an audio computer that can take updates the same way a desktop computer can.
"What DSP has done is taken audio application technology onto the pathway where new applications are added in software and you just need more computing power to run it."
But Nathan stresses that while the ability is there to enhance and update features, the key to audio is stability and reliability and you don't want to overcomplicate systems with updates.
"You don't want people to have to relearn the wheel every time they use your product. At its core, it should always be familiar enough and close enough to being the same as every other time you've used it."
Taking care of business
For many in the industry (and also in other construction and trades sectors), the paperwork at the end of the day is the dark arts. It's tedious and can be overly complicated and, oh man, there has to be a better way, doesn't there?
A lot of time and resources have been invested into simplifying these systems for professionals across all businesses and one such company is Simply Reliable.
The company's president and chief executive, Tom Coffin, explains that they have two programs that can assist integrators on their projects – smartOFFICE and designMACHINE.
Tom explains: "smartOFFICE is a complete business operating system, everything that a small business owner requires on a project. They can create proposals which end up creating an automatic, website-like package for the customer."
From that initial proposal, the user can trigger a host of subsequent actions such as creating purchase orders, work or service orders for technical teams, scheduling of works and, finally, invoicing. In the case of the latter, it's as simple as connecting with QuickBooks to deal with the financial side of things.
Tom stresses that they were very aware that many people already had financial software and they were not keen to go head-to-head with the bigger players such as QuickBooks, hence the connection to that software rather than a built-in feature.
But efficiency is the name of the game with smartOFFICE, and Tom says that bringing the entire process into one place is a benefit, having worked in custom installation when it was, as he puts it, "the wild, wild west".
"There was no process; we were all just making it up as we were going along. Our mantra for many years has been around creating a process. With smartOFFICE, you're saving time for the people ordering products, the person installing them, the person managing the inventory and the salespeople who created the proposal in the first place."
In the future, Tom says they are pushing the service mobile which will make the process even more efficient while also incorporating tracking capability into it via the mobile app, i.e. a technician will be able to use their phone to clock in and out, and mark off certain jobs as 'done'.
With designMACHINE, integrators can create a block schematic diagram of a job, and floor plans, as well as a cable schedule and, again, grew out of a need for processes and a simpler system to follow.
Tom explained that when he was an integrator, many people would not charge for drawings but would pay a specialised person to create them, potentially costing a lot of money depending on project size and hours of work.
"Our goal w as to design a drawing process and documentation process that the average salesperson could drop things on there from a proposal, put them where they want, check it all works and then present those drawings to a prospective client. It'll look like they spent three weeks on the drawings but they literally got them done in about an hour, and that takes huge cost out of a project."
Tom adds that while it is a constant challenge to maintain the most up-to-date information from manufacturers, they do have a crew of people on what they call the 'design paradigm' which works off of price sheets from manufacturers, adding in products and prices based on the category of the device.
"Now we don't have everything in the world obviously but what we offer our subscribers is, if we don't have it, send us your price sheet and we'll run it through the design paradigm and add it to your system."
The post Sharpen your tools for AV success appeared first on Connected Magazine.